RACE-approved 0.5 hour CE course
RACE-approved 0.5 hour
CE course
Course overview: Clients struggle with not only the diagnosis but also the medication commitment associated with chronic diseases, such as congestive heart failure. We will explore several tools applicable to your every day clinical practice to help your clients take that leap from diagnosis to understanding to commitment. We will simplify the CHF message to aid in client compliance.
Recognize the importance of how client education improves client compliance
Review how to utilize new cardiology tools to enhance client experience and patient care
Review how client behaviors and experience influence client compliance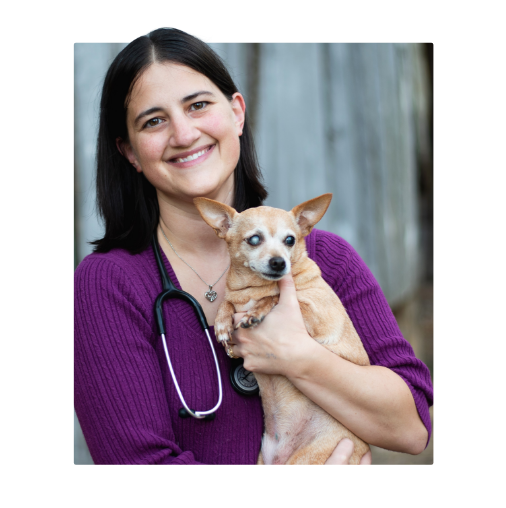 Christine Mullins is a 2010 graduate of the University Of Tennessee College Of Veterinary Medicine. She practiced in Nashville for 11 years and held a variety of roles. Her favorite role was teaching and coaching new graduates about veterinary medicine. This desire to teach is what led her to Ceva Animal Health. Her other areas of passion include cardiology, internal medicine, and anything feline related. Recently, she moved out of the Veterinary Services Manager role into the US Brand Manager role for Cardiology and Internal Medicine.
She resides in the small town of Portland, TN with her husband, 2 small kids, 2 cats and 1 dog.
Important Safety Information: Do not administer in conjunction with non-steroidal anti-inflammatory drugs (NSAIDs) in dogs with renal insufficiency. Do not use in dogs with hypoadrenocorticism (Addison's disease), hyperkalemia or hyponatremia. Do not use in dogs with known hypersensitivity to ACE inhibitors or spironolactone. The safety and effectiveness of concurrent therapy of CARDALIS™ with pimobendan has not been evaluated. The safety of CARDALIS™ has not been evaluated in pregnant, lactating, breeding, or growing dogs. CARDALIS™ administration should begin after pulmonary edema is stabilized. Regular monitoring of renal function and serum potassium levels is recommended. Common side effects from a field study include anorexia, vomiting, lethargy, diarrhea and renal insufficiency.