Meloxidyl® Oral Suspension is an FDA-approved generic meloxicam, with all the benefits of the pioneer product. Meloxidyl®  is indicated for the control of pain and inflammation associated with osteoarthritis in dogs. Every bottle of Meloxidyl® includes 2 dosing syringes: a small syringe (blue print) for dogs under 15 lbs and a large syringe for dogs 15 lbs and over. Meloxidyl® is effective. In two field studies involving 277 dogs of all breeds and ages, Meloxicam was shown to be effective at reducing pain and increased overall mobility as early as 14 days. Meloxidyl® is safe. Six weeks and six months studies, at up to 5 times the dose of meloxicam, revealed no significant clinical adverse reactions.

Meloxidyl® (meloxicam) available in: 32 ml, 100 ml and 200 ml bottles
DO NOT USE MELOXIDYL® (meloxicam) ORAL SUSPENSION IN CATS. Acute renal failure and death have been associated with the use of meloxicam in cats. Dogs with known hypersensitivity to meloxicam or other NSAIDs should not receive Meloxidyl Oral Suspension. Meloxidyl Oral Suspension is not recommended for use in dogs with bleeding disorders. If vomiting, diarrhea, decreased appetite or other signs of illness are seen, discontinue treatment immediately.
For full prescribing information, see package insert.
VISIT WEBSITE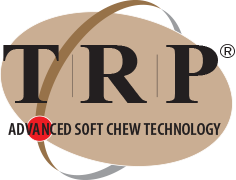 Specially formulated with a blend of glucosamine HCl, perna canaliculus, creatine monohydrate, alpha lipoic acid, citrus bioflavonoids, selenium and antioxidants to support hip and joint function, as well as muscle repair and growth.
TRP-Synovial-FLEX available in: resealable container of 60, 120 or 240 soft chews

Made for dogs who may experience occasional stiffness due to normal daily exercise and activity. It contains an additional patented ingredient to help maintain normal inflammatory and immune response in joints.
TRP-Tri-COX® available in: resealable container of 60 or 120 soft chews or 120 mini soft chews
DO NOT USE VECTRA® 3D ON CATS. DO NOT USE MELOXIDYL® (meloxicam) ORAL SUSPENSION IN CATS.
Clenz-a-dent, Derma-3, SAMeLQ, TRP logo, Vectra, and Vectra 3D logo are registered trademarks of Ceva Animal Health, LLC | Urine Away trademark is the property of Ceva Animal Health, LLC | FELISCRATCH by FELIWAY, FELISCRATCH, FELIWAY, ADAPTIL, MilbeGuard, Meloxidyl, DOUXO, Catego, and Combiva are registered trademarks of Ceva Santé Animale S.A. | Senilife is a registered trademark of Innovet Italia S.R.L.

Ceva Animal Health offers many products designed to help keep pets healthier inside and out. Learn more about our company by visiting www.ceva.us.

©2018 Ceva Animal Health, LLC
Terms of Use | Cookies Policy | Privacy Policy